Co-Principal Plattsburgh High School
Co-Principal Plattsburgh High School
September 21, 2021

Posted by:

Matt Smith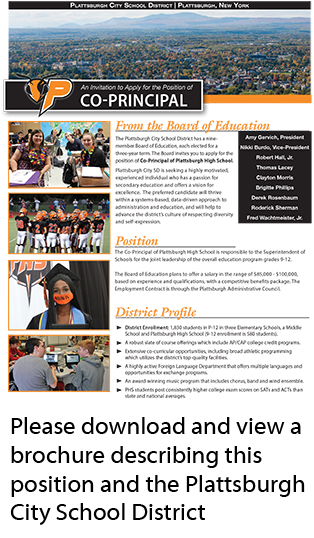 Plattsburgh City SD is seeking a highly motivated, experienced individual who has a passion for secondary education and offers a vision for excellence. The preferred candidate will thrive within a systems-based, data-driven approach to administration and education, and will help to advance the district's culture of respecting diversity and self-expression.
Position:
The Co-Principal of Plattsburgh High School is responsible to the Superintendent of Schools for the joint leadership of the overall education program grades 9-12.
The Board of Education plans to offer a salary in the range of $85,000 - $100,000, based on experience and qualifications, with a competitive benefits package. The Employment Contract is through the Plattsburgh Administrative Council.
Application Process:
Deadline to apply is October 15, 2021
Candidates must submit the following:
Letter of intent
Current résumé
Completed application
Three current letters of recommendation
Copy of School Building Leader certification (SBL) or other appropriate certification
College transcripts
Application Form download (opens in a new tab)
All application materials should be submitted to:
Jay Lebrun
Superintendent of Schools
Plattsburgh City School District
49 Broad Street
Plattsburgh, NY 12901
Inquiries may be directed to:
(518) 957-6002
dstetz@plattscsd.org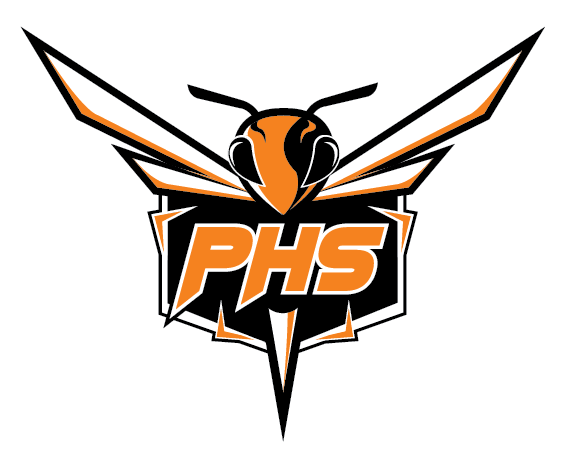 Job Information
Status: Open
No of vacancies: 1
Job type: Full Time
Job level: Top level
Salary: Negotiable
Publish date: 21 Sep 2021